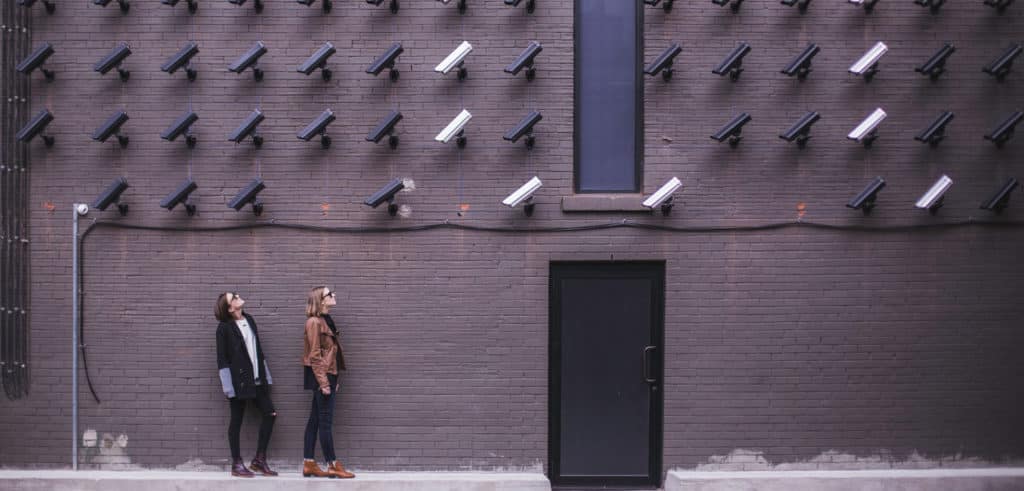 Your privacy is important to us.
This privacy policy ("Policy") and this site's Terms & Conditions (together the "Terms") govern all use of https://aml-cft.net and that site's services (together the "Site" or "Services"). The owners and contributors to the Site will be referred to as "we," "us," or "our" in this Policy. By using the Site or its Services, and/or by clicking anywhere on this Site to agree to the Terms and this Policy, you are deemed to be a "user" for purposes of this Policy. You and every other user ("you" or "User" as applicable) are subject to this Policy. You and each user also agree to the Terms by using the Services. In these Terms, the word "Site" includes the site referenced above, its owner(s), contributors, suppliers, licensors, and other related parties.
We provide this privacy statement explaining our online information practices, so that you can decide whether and how to interact with the Site and the Services.
We may release your information when we deem it appropriate to comply with the law, enforce our site policies, or protect ours or others' rights, property, or safety.
This online privacy policy applies only to information collected through our website and not to information collected offline.
Please also review our Terms & Conditions section that governs the use and the users of the Site.
By using our site, you consent to our privacy policy.
It is aml-cft.net's policy to respect your privacy regarding any information we may collect while operating our website. Accordingly, we have developed this privacy policy in order for you to understand how we collect, use, communicate, disclose and otherwise make use of personal information. We have outlined our privacy policy below.
We will collect personal information by lawful and fair means and, where appropriate, with the knowledge or consent of the individual concerned.
Before or at the time of collecting personal information, we will identify the purposes for which information is being collected.
We will collect and use personal information solely for fulfilling those purposes specified by us and for other ancillary purposes, unless we obtain the consent of the individual concerned or as required by law.
Personal data should be relevant to the purposes for which it is to be used, and, to the extent necessary for those purposes, should be accurate, complete, and up-to-date.
We will protect personal information by using reasonable security safeguards against loss or theft, as well as unauthorised access, disclosure, copying, use or modification.
We will make readily available to customers information about our policies and practices relating to the management of personal information.
We will only retain personal information for as long as necessary for the fulfilment of those purposes.
Log Files
Like many other Web sites, aml-cft.net makes use of log files. The information inside the log files includes internet protocol ("IP") addresses, type of browser, Internet Service Provider ("ISP"), date/time stamp, referring/exit pages, and number of clicks to analyse trends, administer the site, track user's movement around the site, and gather demographic information. IP addresses and other such information are not linked to any information that is personally identifiable.
Cookies and Web Beacons
aml-cft.net does use cookies to store information about visitors preferences, record user-specific information on which pages the user access or visit, customise Web page content based on visitors browser type or other information that the visitor sends via their browser.
DoubleClick DART Cookie
Google, as a third-party vendor, uses cookies to serve ads on aml-cft.net.
Google's use of the DART cookie enables it to serve ads to users based on their visit to aml-cft.net and other sites on the Internet.
Users may opt out of the use of the DART cookie by visiting the Google ad and content network privacy policy at the following URL – http://www.google.com/privacy_ads.html
Some of our advertising partners may use cookies and web beacons on our site. Our advertising partner(s) include:
These third-party ad servers or ad networks use technology to the advertisements and links that appear on aml-cft.net send directly to your browsers. They automatically receive your IP address when this occurs. Other technologies ( such as cookies, JavaScript, or Web Beacons ) may also be used by the third-party ad networks to measure the effectiveness of their advertisements and/or to personalise the advertising content that you see.
aml-cft.net has no access to or control over these cookies that are used by third-party advertisers.
You should consult the respective privacy policies of these third-party ad servers for more detailed information on their practices as well as for instructions about how to opt-out of certain practices. aml-cft.net's privacy policy does not apply to, and we cannot control the activities of, such other advertisers or web sites.
If you wish to disable cookies, you may do so through your individual browser options. More detailed information about cookie management with specific web browsers can be found at the browsers' respective websites.
No Users Under Age 13
The Site is not intended for children under the age of 13. Children under the age of 13 should not use the Site at any time. We do not knowingly collect personal information from children under the age of 13. If we obtain actual knowledge that we have collected information from anyone under the age of 13, we will erase that information from our servers. It is a violation of our Terms & Conditions for children under the age of 13 to use the Site.
Disputes
AML-CFT.NET is based in Singapore and you are contracting to use our Site. This Policy and all matters arising from your use of the Site are governed by and will be construed according to the laws of Singapore, without regard to any choice of laws rules of any jurisdiction. The federal courts and state courts that have geographical jurisdiction over disputes arising at our office location in Singapore will be the only permissible venues for any and all disputes arising out of or in connection with this Policy or the Site and Service.
Contact
If you have any questions about these Terms, please address them here.
Updates
We are committed to conducting our business in accordance with these principles in order to ensure that the confidentiality of personal information is protected and maintained. Aml-cft.net may change this privacy policy from time to time at aml-cft.net's sole discretion. If we decide to change our privacy policy, we will post those changes on this page. If we have your email address, we may also send an email notifying you of any changes.
Updates to this Policy will be announced at Site Announcements.
Last updated: 15th April 2017